There is always something to learn in life and design.
I collected some tutorials about typography that I found very helpful and inspiring lately.
In this small collection you can see how to create type effects or styles and read up on some interesting topics.
Learn how to create type that looks like it comes fresh from the oven. I guess it would be easy to add sprinkles or cookie crumbles into the final result to give it a more personal touch.
Vintage 3D Typography in Photoshop with Repoussé
This tutorial combines retro and 3d in a much appealing way.
Choosing the Right Font: A Practical Guide to Typography on the Web
Gives a nice insight into choosing fonts for webdesign. It covers basic decisions as well as the pairing of typefaces, using grids to your advance and creating effects by varying colors or sizes.
A Crash Course in Typography: The Basics of Type
Begin or refresh your knowledge of basic typographic rules. Read about classes and the anatomy of typefaces.
The Mak­ing of Thorn, thorn, Eth, eth
For everybody interested in designing your own typeface, this is a must read! It opens your eyes for creating letters that are not part of the english alphabet by explaining how to create the Icleandic letters "Thorn" and "Eth".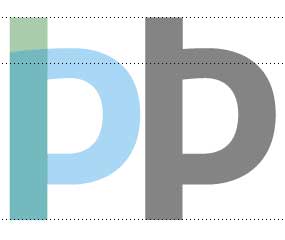 Learn to Create a Variety of Script Lettering
Very nicely explained how to create different Script letterings, with thought on the sketching of your layout beforehand. Detailed step-by-step descriptions make it easy to follow this tutorial.
How To Create Detailed Gothic Linework Typography
Starting with a typeface and editing it to your needs, this tutorial explains the process of this type design very well.
Learn to Create Collage Typography
Use images to create a collage of birds, that shape into aword. You can use the same tips on different images and different words, to create a nice outcome.
Quick Tutorial: Create a Reusable Retro Type Treatment
Use the Adobe Illustrator Appearance Panel to create a simple, yet effective type treatment.
Taking Type to the Next Level with Alternate Characters
The hidden power of alternate characters in typefaces is revealed in this tutorial. Read all about Ligatures, Logotypes or Swash characters and use them to create stunning pieces of typography.